2001 14th Ave. W.
Palmetto, FL 34221
United States of America
CATEGORIES & HEADINGSdetails >>
Auxiliary Equipment / Components //
Primary Machinery //
Why to choose Tederic energy saving injection molding machines.

Five advantages make the choice!

The High efficiency servomotor will improve the efficiency by 10%
The Machines have higher position accuracy (0.1mm) and repeatability than those of traditional machines.
Without heat caused by overflow, the temperature of gas tank won't rise in run. Cooling water is saved.
The noise is much lower than that of standard injection molding machine. It operates with low noise.
Energy saving effect reaches to 30%--70%, especially more for products needing long cycle time.

TEDERIC MACHINERY is renowned amongst customers for its excellent product performance , satisfactory technical support and after sales service.
Based on advanced technologies from abroad and many years of experience and endless research of plastic injection molding machines, TEDERIC MACHINERY has succeeded in developing not only traditional injection machines, processing material such as PC, TPU and ACRYLIC, but also specialty machines which are required by our customers.

We manufacture fourteen different specific use machines, from the standard CE machine to the dual color machine. We can provide a machine for your needs. TEDERIC MACHINERY can also provide customers with finished molds, stretch blow molding machines for PET and plastic extruders to give our customers a complete service.

The products of TEDERIC MACHINERY are very well accepted by customers in 74 countries, some of which include: USA, Brazil, Canada, Germany, Spain, Australia and Italy. We also enjoy a partnership with BATTENFELD.
Product Showcase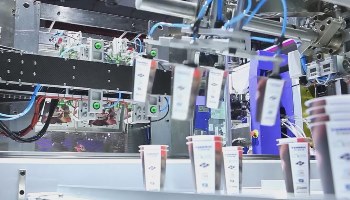 Tederic North American Machinery, Inc was founded to provide quality plastics machinery to the North American region at an affordable price. This will allow even small companies to be able to upgrade to new and current machinery to remain competitive in this ever growing global economy.



Tederic Machinery Co., Ltd. is a company specializing in manufacturing plastic injection molding machines in China. Since established in April 2003, the company has obtained CE certification by Germany's TUV Cert and TUV Rheinland Group and ISO9001 certification for the production of injection molding machines. The closed manufacturing area of main factory occupies approximately 430,000 square feet. Machine size range from 60 to 7000 Ton clamp capacity, Toggle, Two Platen and All Electric.

Tederic Heavy Machinery founded in 2010 and occupies 462,000 square feet, which part of this facility is their state of the art casting facility, with 30 Ton iron casting ability.



TEDERIC MACHINERY is renowned amongst customers for its excellent product performance , satisfactory technical support and after sales service.



Based on advanced technologies from abroad and many years of experience and endless research of plastic injection molding machines, TEDERIC MACHINERY has succeeded in developing not only traditional injection machines, processing material such as PC, TPU and ACRYLIC, but also specialty machines which are required by our customers.



We manufacture fourteen different specific use machines, from the standard CE machine to the dual color machine. We can provide a machine for your needs. TEDERIC MACHINERY can also provide customers with finished molds, stretch blow molding machines for PET and plastic extruders to give our customers a complete service.



The products of TEDERIC MACHINERY are very well accepted by customers in 74 countries, some of which include: USA, Brazil, Canada, Germany, Spain, Australia and Italy. Please preview their web page on this partnership. Give Tederic's Corporate video a preview.
read more